By Abby Powell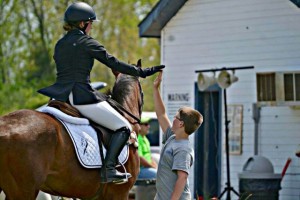 The MidSouth Eventing and Dressage Association (MSEDA) is one of the oldest eventing associations in the United States, tracing its roots back to the 1960s. To this day, the organization remains a great way for dressage riders and eventers in Kentucky and the surrounding area to learn and grow — all the way from the grassroots of the sport to the FEI levels.
While there is no shortage of equestrians in the Bluegrass region, the MSEDA is an organization that brings them all together around a common love of eventing and dressage. Long-time board member and current MSEDA President, Mary Fike, describes it as "a hometown support net" and an "entry portal" for dressage and eventing. "It's a place to get information and to get involved without it being too overwhelming or daunting."
Mary is an eventer herself, having competed through the Intermediate level in the past and coaching ever since. An all-around connoisseur of the sport, she has also been organizing events since the 1980s and earned her USEF Cross Country Designers license in 2007.
"MSEDA offers a community where riders and non-riders can come together and share all the many aspects of our horse involvement," Mary said. "From volunteering, to competing, to owning a horse, MSEDA is the community that embraces it all."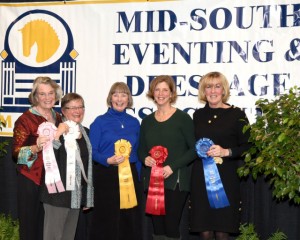 The shows that MSEDA sanctions vary greatly, ranging from local schooling shows to USEF-recognized dressage and eventing competitions. Additionally, the number of awards and grants they offer to their members is impressive. Year-end and high-point awards are offered for both horse trials and combined tests from the starter level all the way up to Advanced.
An array of perpetual year-end trophies recognize an assortment of achievements both in and out of the saddle; for organizers, there is even a yearly award for Outstanding Event, which is nominated and voted upon yearly by the general membership.
"We really try to recognize our members' achievements and give them the tools they need to be successful," Chelsea Smith, MSEDA Board Member and webmaster, said. "There is something for everyone!"
Chelsea competed through Training level on her previous horse before selling him in order to focus on getting her MBA. When she finished school she was ready to get involved with the sport again and began volunteering for MSEDA and is now even more active within the organization as a board member. One thing Chelsea loves about MSEDA is that "anyone can be involved — with or without a horse, there is something you can do to support the sport you love and your local community!"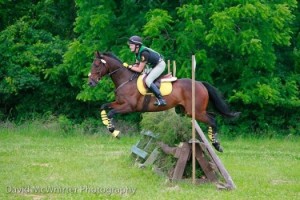 Education is a cornerstone of the organization. In addition to offering a vast assortment of clinics with top-level dressage and event riders, members can apply for grants and scholarships, which can be used towards honing their equestrian knowledge by attending a conference, clinic, competition or getting coaching.
MSEDA is the only regional association in the country that has its own officials training and certification program. Licensing as a MSEDA judge or technical delegate is one of the ways that the organization ensures that its sanctioned events meet the same standards.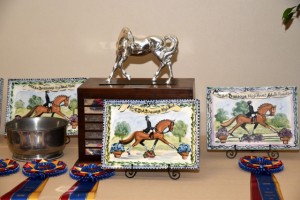 Another mechanism for ensuring the high standards of competitions is MSEDA's own sanctioning program for non-USEF-recognized competitions. MSEDA sanctioning includes making sure the courses are safe and fair for competitors, that adequate medical and veterinary care is available, and that the organizers carry insurance, thus providing a high-level of organization and safety for all competitors
Membership engagement is a big focus for MSEDA at the moment. A recent website redesign and an active social media presence have brought new functionality and excitement to the association. The new web page brings the organization's current events to the forefront, as well as offering additional education and engagement in the form of original blog posts, member spotlights and news.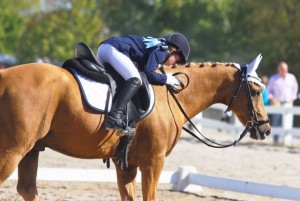 MSEDA members are no strangers to volunteering, as volunteer hours are required in order to be eligible for awards. Half of the required number of volunteer hours must be fulfilled at one of the two USEF-recognized events that MSEDA hosts: MSEDA Dressage at the Park or the Hagyard MidSouth Three Day Event and Team Challenge.
Additionally, a vast number of MSEDA members can always be found volunteering at the Rolex Kentucky Three-Day Event every April. For the second year, MSEDA will be hosting a Party in the Park following the conclusion of dressage at Rolex Kentucky. All proceeds give back to the community by contributing toward the renovation of the Kentucky Horse Park Dressage Complex.
"We are all in this together," Chelsea said, "and MSEDA just really serves as a place for us to come together to celebrate our achievements, learn from each other and have a good time!"